Let's Get Started!
This newsletter has been created as a way to keep our members advised and up-to-date with new and significant changes to our databases, collections and projects and/or about important changes to or within our organization. A publishing schedule is impossible to predict and therefore will seem random and infrequent at times but we believe you'll gain valuable insight to our collections and some of the other resources as they are being made available to you, our members.
This newsletter is not a replacement for our general news and events newsletter
"A Matter of Fact", which can be found on our website or by clicking the link.
Most Recent Addition...
The six microfilm reels of the Mitchell Index newspaper from our collection has been digitized and are now available on our website. In order to expedite the availability of these images we have elected to post just the bi-tonal** images for the time being. We do intend to post the grayscale version as well but that project is a bit lower on the To-Do list. You'll be notified via this newsletter when those images become available.
Collection Details
Published as a weekly newspaper
Dates: 5/4/1917 to 5/9/1935
Number of Issues: 942
Approx Number of Pages: 7536
Newspaper issues are word searchable (OCR'd)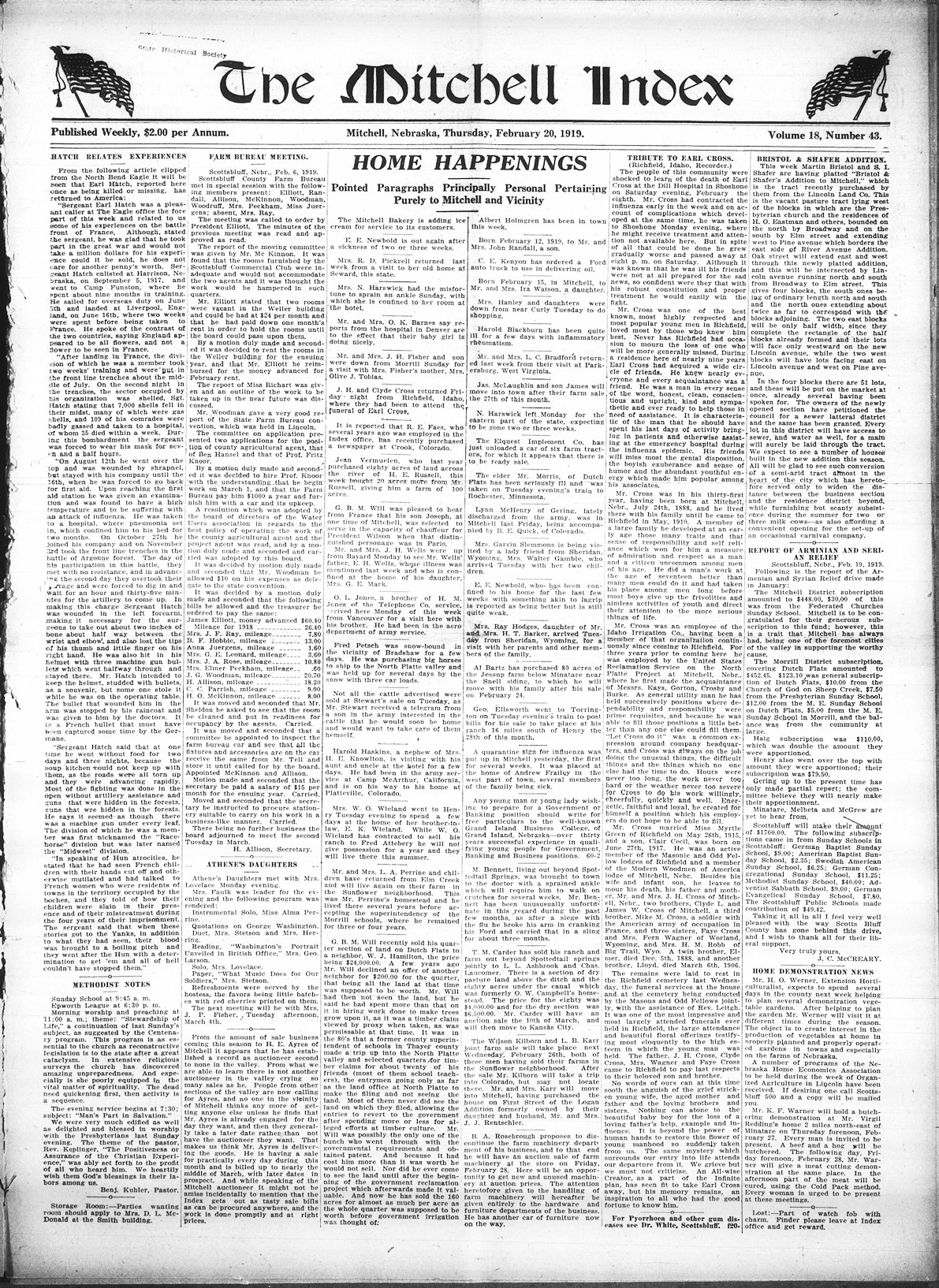 Most of the bi-tonal images are easy to read but there are a few in this collection that are very difficult if not nearly impossible to read. The poor image quality can be attributed to the filming process, not the scanning process. If there's a particular page that you really need but can't seem to make out what it says let us know via our Ticketing System and we'll try to enhance the image enough for you to read it. Not all images can be enhanced enough to make a big difference but we'll try upon request.