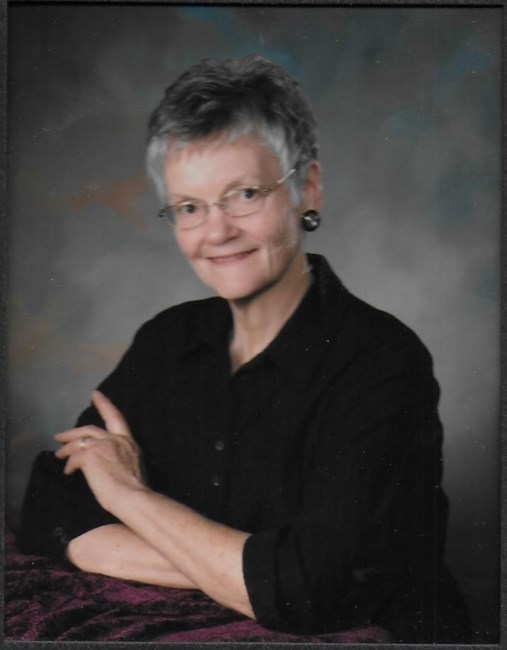 Ann volunteered here at the Research Center until medical conditions forced her to discontinue her service. Although Ann was unable to work with us in-house she still felt the desire to contribute in some way so she then began to work on various special projects from her home. Ann's contributions to this organization are immeasurable and will continue to benefit researchers and staff members alike for years to come.
Although the Center is not specifically mentioned in Ann's obituary we think she would appreciate donations made in her name to our research library.
Ann's obituary page at Dugan-Kramer Funeral Chapel can be found HERE and it is duplicated below.
---
Anna Margaret Herbel, 78, formerly of Scottsbluff, Nebraska, died on June 2, 2022 at St. Anthony's Hospital in O'Neill, Nebraska. Funeral services will be held on Tuesday, June 7 at 10:00am at Dugan Kramer Funeral Chapel with Pastor Carolyn Dickinson officiating. Burial will be at Fairview Cemetery. Online condolences for the family may be left at www.dugankramer.com
Anna was born August 20, 1943 in Ogallala, Nebraska, to Walter Sherman and Genevive Florence (Dierks) Tressler. She attended the University of Wyoming and married Raymond Herbel on October 2, 1974 in Scottsbluff, where they farmed together. She was a member of the Presbyterian Church, as well as Women Involved in Farm Economics, the Daughters of the American Revolution, the Rebecca Winters Genealogical Society, and Mensa (Genius IQ).
She is survived by her daughter, Sandy Hoefer of O'Neill, NE; Grandchildren, Candace (Tony) Mrsny of Waverly, NE, and Bryan (Lauren) Hoefer of O'Neill; Great-grandchildren, Chloe Mrsny, Tahya Mrsny, Alana Hoefer, Lane Hoefer, and Rylan Hoefer; and sister, Kay Tressler of Ogallala.
Preceding her in death are her husband, Raymond; Parents, Walt and Genevive; and brother, Walter Tressler II.