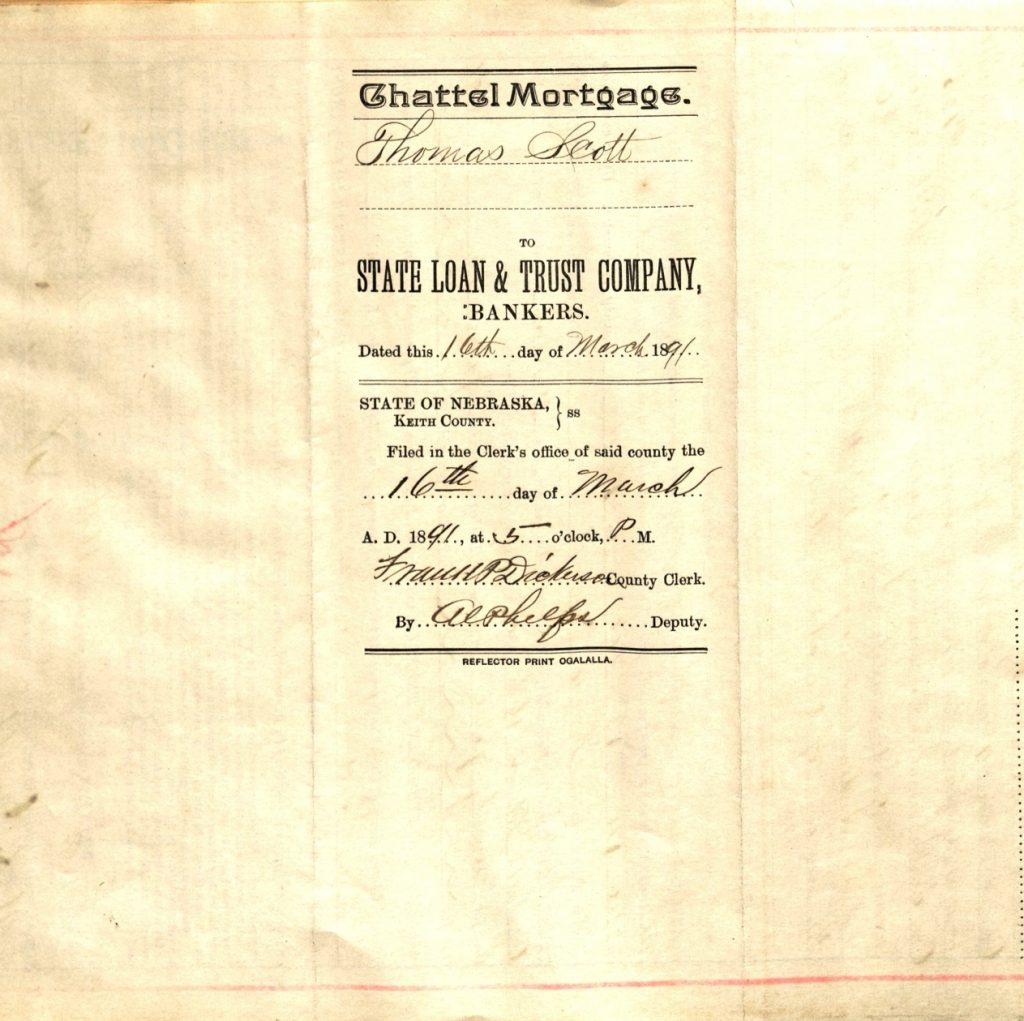 Project Name: Chattels bk27
Project Manager: Barbara Goldman
Project Status: Complete
Project Donated by: Purchased in an online auction (eBay).
Project Statistics as of: 25 Oct 2021
111
Number of Names indexed
1890
Year of oldest record
101
Number of Pages in book
Source Information: NebraskaAncestors.org.
Keith County Chattel Mortgage Records : Book #27, 1890-91 [online database]. © 2021 West Nebraska Family Research & History Center; Scottsbluff, Nebraska, USA.
Data and digital images taken from original records located onsite.
---
Our most sincere gratitude and appreciation to Barbara Goldman for working so diligently on this project, not only were the pages brittle and difficult to work with but the names were nearly impossible to read at times.
THANK YOU BARBARA!!
Browse and Search this collection:
M e m b e r s h i p R e q u i r e d T o A c c e s s T h e s e R e s o u r c e s