This record set contains the names and ages of 232 students who were enrolled and attended school and 14 teachers that taught at Sioux County School District #50 from 1911 thru 1930 with the exception of 1918-19, 1919-20, 1921-22, 1922-23, 1926-27 and 1928-29 school years which is missing from this collection.
Researchers can utilize this information to verify their ancestor's residence in Sioux County during a particular school year.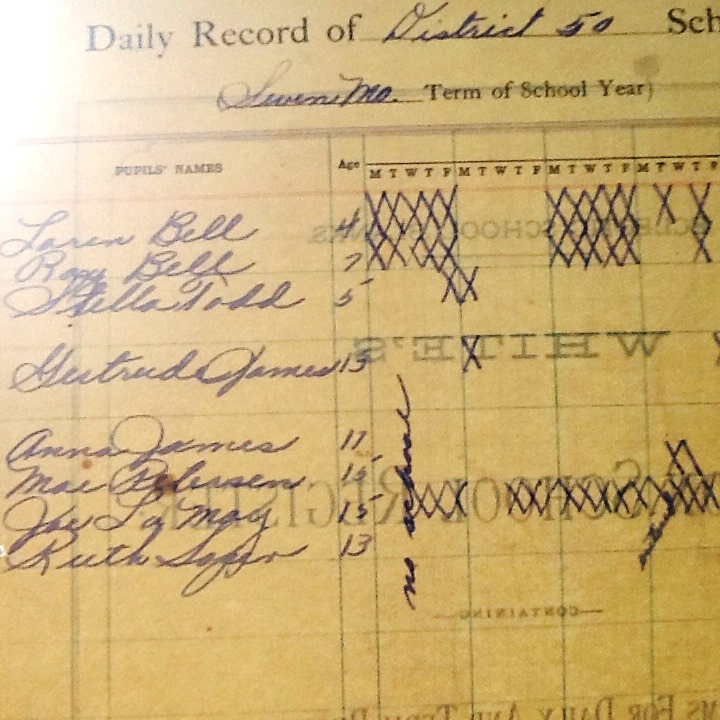 Project Name: Sioux School 50 Reg
Project Manager: Barbara Goldman
Project Status: 85% Complete
[just need to finish posting images]
Collection Donated by: Judy Pedersen
Project Statistics as of: 29 Oct 2021
232
Number of Students Indexed
14
Number of Teachers Indexed
14
Number of School Years in Record Group
Source Information: NebraskaAncestors.org.
Sioux County School District #50 Student Attendance Register, 1911-1930 [online database}. © 2021 West Nebraska Family Research & History Center; Scottsbluff, Nebraska, USA.
Data and digital images taken from original records located onsite.
---
---
Browse and Search this collection:
M e m b e r s h i p R e q u i r e d T o A c c e s s T h e s e R e s o u r c e s