The West Nebraska Family Research & History Center staff has been clipping obituaries out of the regional newspapers and pasting them into 3-ring binders since we opened in 2004. In addition to our in-house collection we have been given binders full of obituaries from various individuals, instead of trying to integrate the collections we have opted to keep the compiled works as individual and distinct collections. Below is a list of the various collections, website members can browse the scanned images as we add them to the site.
---
Newspaper Obituaries (cropped & pasted)
Scotts Bluff Co.
---
Sheridan Co.
---
Dawes Co.
---
Kimball Co.
---
Morrill Co.
---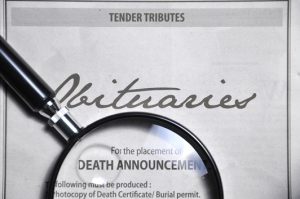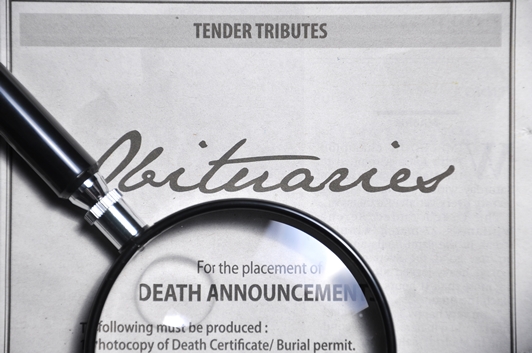 Project Name: Obits
Project Manager:
Project Status: Active / On-going
Project Statistics as of:
Source Information: NebraskaAncestors.org.
Various Newspapers Obituary Collection, ca1880's-2021 [online database]. © 2021 West Nebraska Family Research & History Center; Scottsbluff, Nebraska, USA.
Data and digital images taken from original records located onsite.
---
Search & Browse this collection:
M e m b e r s h i p R e q u i r e d T o A c c e s s T h e s e R e s o u r c e s